POSTPONED - Camp Seton Camp Clean-Up Work Day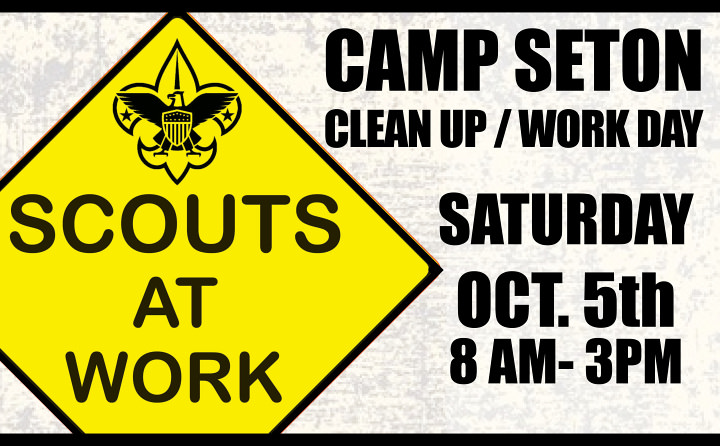 Date/Time:
May 16, 2020 8:00 am to 2:00 pm
Location:
Seton Scout Reservation
363 Riversville Road
Greenwich, CT 06831
Location Phone: 203-869-6633

For the health and safety of our Scouts and our Volunteers, we are postponing this event. Please check back for a new date and more information as situations change.
Come for little as or as long as you wish!
What to bring: Work clothes (no uniforms) and work gloves, water bottles if you have them.
Our Scout Ranger Scott Stewart will have several projects for us to work on and if you want to come out as a unit we will try and keep you as a team.
Please come and help spruce up our camp!